Professional Travel
Website
Services
Website Design & Development
Industry
Professional Services & B2B
Visit Site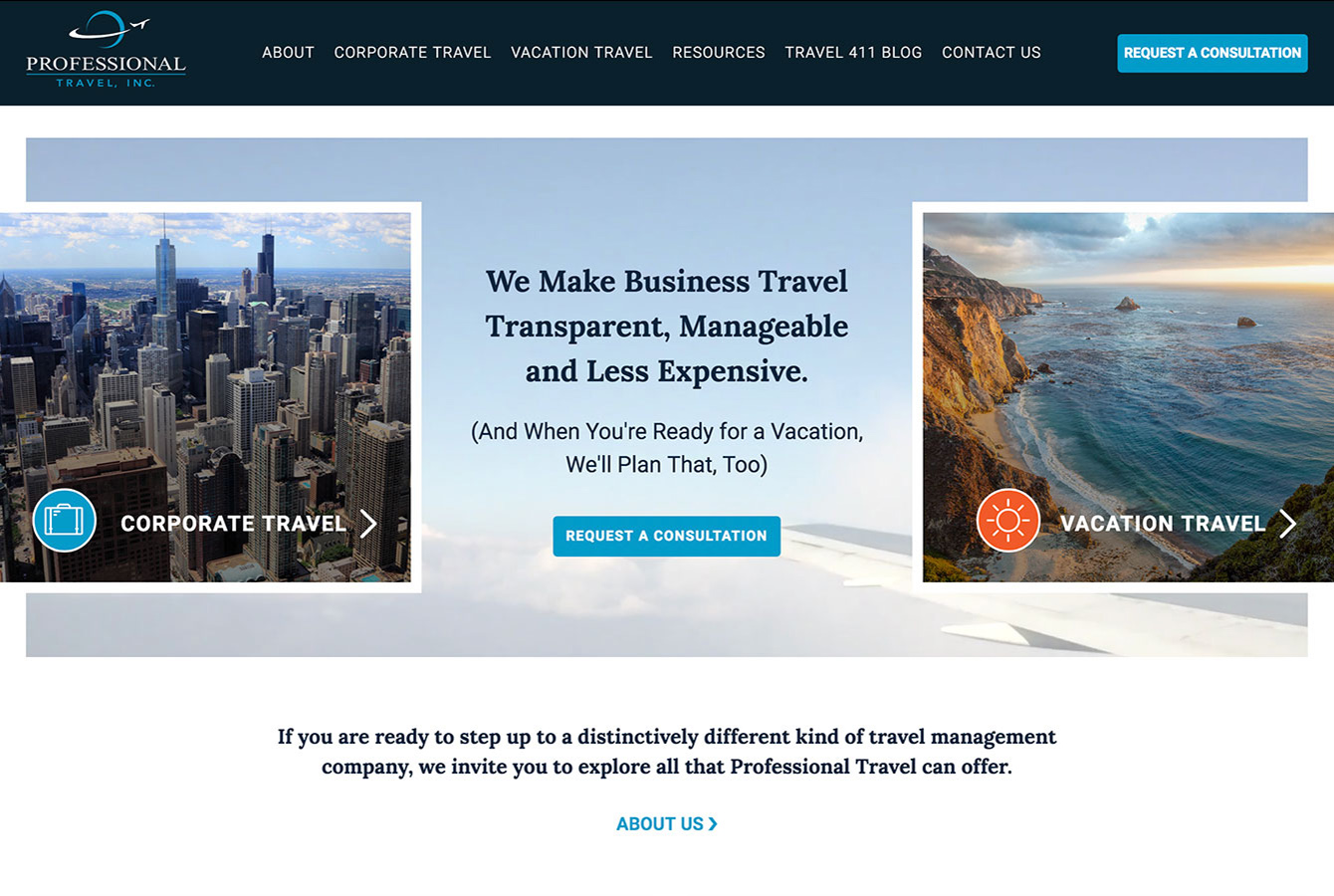 A new look for an established brand
Professional Travel is a corporate travel management company. They needed a website that spoke to their services for corporate and consumer audiences, provided traveler resources, and affirmed their position as an industry leader.
Subtle color palette and icon changes signal to the user they are on the "vacation" or "corporate" side of the side.
Newly written web copy and an updated, modern design gave this company an online presence that not only attracts new clients but serves as a resource for current ones.